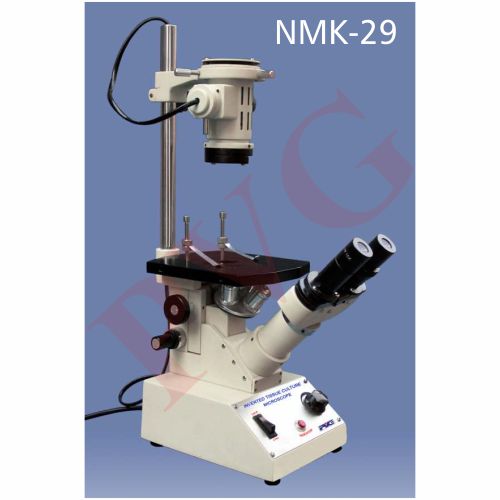 INVERTED TISSUE CULTURE MICROSCOPE
Ideal for tissue culture, microbiology & biological tests.
Inverted design, with simple operating procedure.
Salient Features :
♦ Sturdy heavy rectangular base with built in solid state trans former having light intensity control.
♦ Vertical incident illumination by a 6V 12 W halogen bulb in special lamp house focussing, complete  with field and aperature diaphragms and filter slots.
♦ Heavy large stage plate with two removable stage clips.
♦ Binocular observation head inclined at 450 rotatable at 360 with dioptric adjustments.
♦ Quadruple revolving heavy nose piece.
♦ Objectives : 5x, 10x, 20x and 40x spring loaded.
♦ Eyepiece : Wide field 10x (paired)
♦ Separate coarse and fine motion. Fine focus adjustable in a range 2 mm.
♦ Supplied packed in a wooden box with dust cover.
Model MIT-90
Product Enquiry