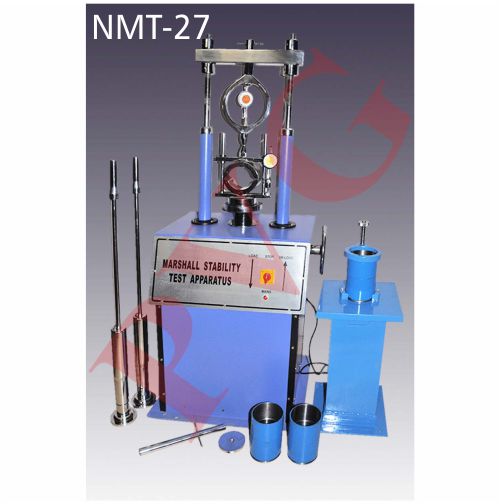 MARSHAL STABILITY TEST APPARATUS
Used to measure the resistance to plastic flow of specimens loaded on lateral surface.
Components
• A 50 kN capacity
• An electrically operated load frame
• Three mild steel mould,
• Two compaction rammers and one each of breaking head assembly
• Compaction Pedestal (manually operated)
• Load Transfer Bar
• Extraction Plate and Steel Ball.
• 25 kN capacity proving ring with calibration and dial gauge of 0.01 x 25 mm.
Product Enquiry