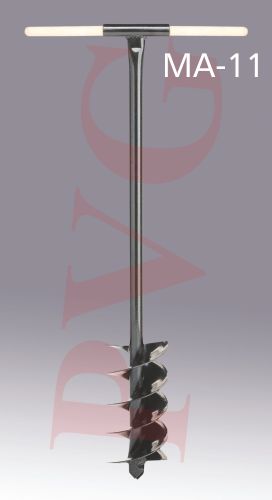 SOIL SAMPLING AUGER SCREW TYPE
Easy to operate, efficient and low maintenance. Sturdy construction, corrosion resistance, perfect finish, in mild steel with  optimum performance and longevity. This is widely used to take a clean sample from a certain depth of various types of soils like hard, rocky, medium and high cohesion. Complete with one meter rod & T shape handle Total length 1.5 meter. Depths of excavating can be increased by using additional extension rods.
Head length mm…………………….150       200          250
Head Dia. mm…………………………25    38    50    75    100    150    200    250    300
Optional Accessories:
• Extension rod 1 meter length with threading at both ends & couplings.
• set of two spanners and Tee piece.
Product Enquiry