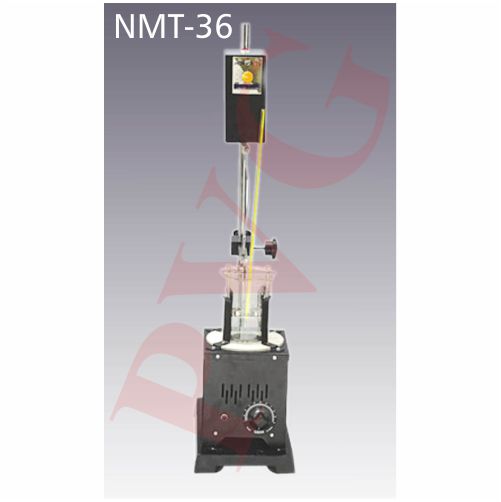 RING AND BALL APPARATUS (ELECTRONICAL)
This apparatus is used to determine Softening point of Bitumen. It is that temperature at which a sample of bituminous material loaded by a 9.5 mm. dia steel ball drops at a distance of 25 mm.
Accessories: Thermometer IP 60C range 2ºC to 80ºC, Thermometer IP 61C range 30ºC to 300ºC x 5ºC. Electrical Stirrer with stand & blades to gently stir water in the beaker. Suitable for operation on 230 V AC.
Product Enquiry